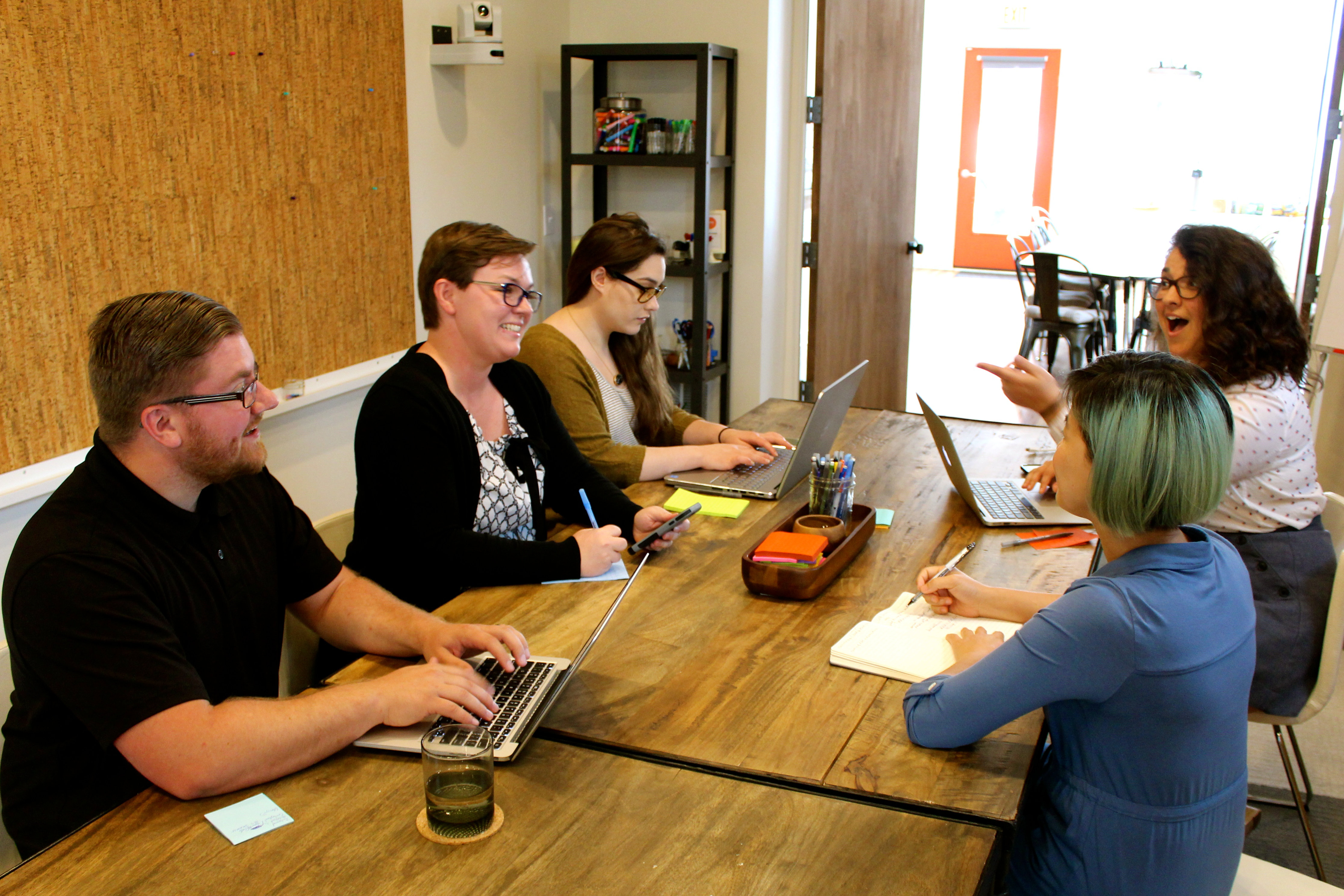 At Cleriti, our purpose is to create, measure and improve the online experience that segmented audiences (customers, employees, prospects, partners) have with brands. Join us as we lead a cultural shift for sales and marketing teams to thrive by providing educational content that today's customers demand when making buying decisions.
We're Fun to Work With

We Encourage Teamwork

We Care About Customer Results

We Have a Positive Attitude

We Are Growth Oriented


At Cleriti, our mission is to help marketing and sales teams attract more of the "right" website visitors, convert them into leads and nurture them to become customers.
What's the difference between inbound and outbound marketing?

Inbound marketing is nothing like the outbound sales and marketing efforts you're used to. The difference between inbound and outbound is as drastic as pulling interested people in vs. pushing messages out to strangers. Which one sounds better for growing your business?

What services does Cleriti provide?

Cleriti provides four value-driven inbound marketing packages that include both full service and consulting options. In addition, we provide HubSpot specific services and Growth-Driven Website Design to help companies drive better results online within their dedicated website budget.

If I remove certain items from the proposal will it reduce the price?

Technically, yes, however it will also impact results and may set both you and us up to fail. Trust the proven inbound marketing process and your team, it's proven success time and time again. If you're a HubSpot customer, we are more than happy to take on a small inbound marketing related project to win your trust first.

How quickly will I see results?

There is no set answer to this question because there are multiple factors involved, such as your industry, how well your website is already performing, how much and how often content is produced, and many more elements.